Mary Poppins musical - Bécs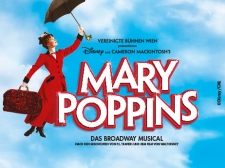 Venue: Ronacher Theater Wien
Date: 2014 októberétől
The femost Disney movie the Mary Poppins arriving to Wien at 2014. The Mary Poppins musical was very succesful on the West End and the Broadway and in 2014 it will arrivint to the Ronacher Theater.
The Disney movie will come true on the stage and the Mary Poppins fans can learn some very new songs as well. If you wana see the mirracle that how can Mary Poppins fly, come and see in Wien. Mary Poppins in Wien from October 2014.
Tickets for the Mary Poppins musical here!