Szépség és a Szörnyeteg musical
Tickets
Date: Folyamatosan
Venue: Budapesti Operettszínház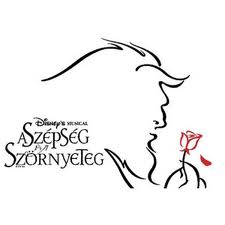 In 13 years, The Beauty and the Beast has captivated audiences across the world. On the Broadway in New York City it was running for 13 years after its world premiere in 1994. We are certain as well that the production will be on Budapest's Broadway for many, many years to come.

The Beauty and the Beast derives from the first full length animation production, one of Disney's biggest and most en-chanting smash hits. In fact, the picture was nominated for an Oscar in the Best Film category. The film music - identical to the stage music - has won two Oscars and five Grammys.

Kind-hearted Belle lives in a small French village with her father, who is unjustly imprisoned by the monstrous lord of the local chateau. In exchange for her father's freedom Belle undertakes to work as a servant in the beast's household, although to her greatest astonishment she becomes friends with objects magically brought to life in the enchanted mansion. With their help she gradually comes to see that all is not what it appears: the apparently heartless monster is in fact far more sensitive than her own suitor, the aggressive and conceited Gaston...
Tickets are availeble.
Prices:
Powered by Interticket