Arnold Schwarzenegger in Budapest event
Date: 2015.02.22.
Venue: Papp László Sportaréna Budapest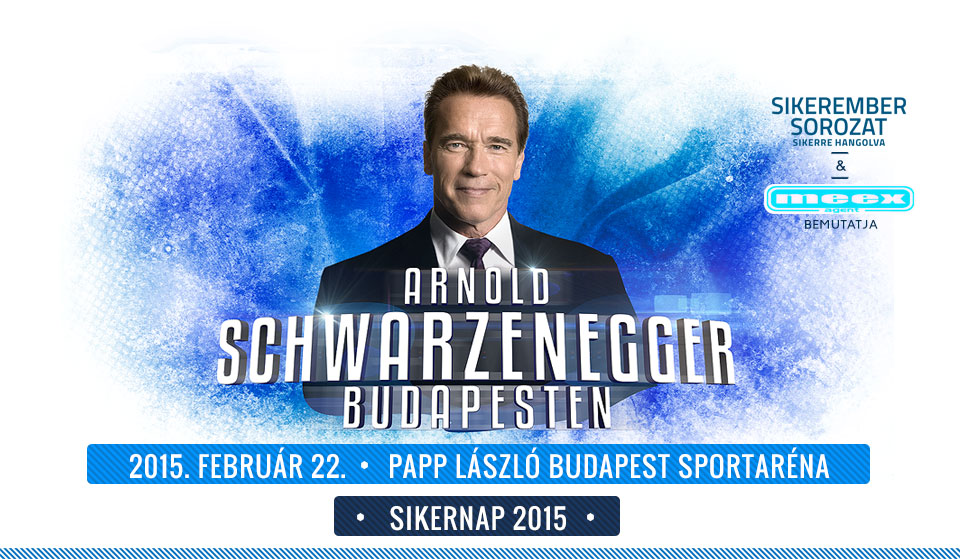 Arnold Schwarzenegger will give a performance at the Successful People2014 event in the László Papp Budapest Sport Arena on 22th Februar 2015 – announced sikeremberek.hu.
Arnold Schwarzenegger who was awarded Golden Globe Prize is an American actor who was born in Austria. He is widely known as an actor and politician. Furthermore, he is a bodybuilder, businessman and was the 38th Governor of California State in the USA. He is mostly known from action movies such as the Terminator, Commando, Red Heat, Junior, Predator, The 6th Day or The Expendables and many others.
In 1988 Schwarzenegger visited Hungary to shot the Red Heat movie. This was the first American movie which has got permission to be shot in the Red Square in Moscow. However, most of the so-called Russian scenes were filmed in Hungary.
The organizers hope that the Schwarzenegger event in February 2015 will also prove to be successful and can make others' life better.
If your desire is to become more successful in life, you can purchase the tickets here!
Tickets: 12990, 15900, 18990, 25990, 429990, 67990, 429000 Ft